Data General AViiONs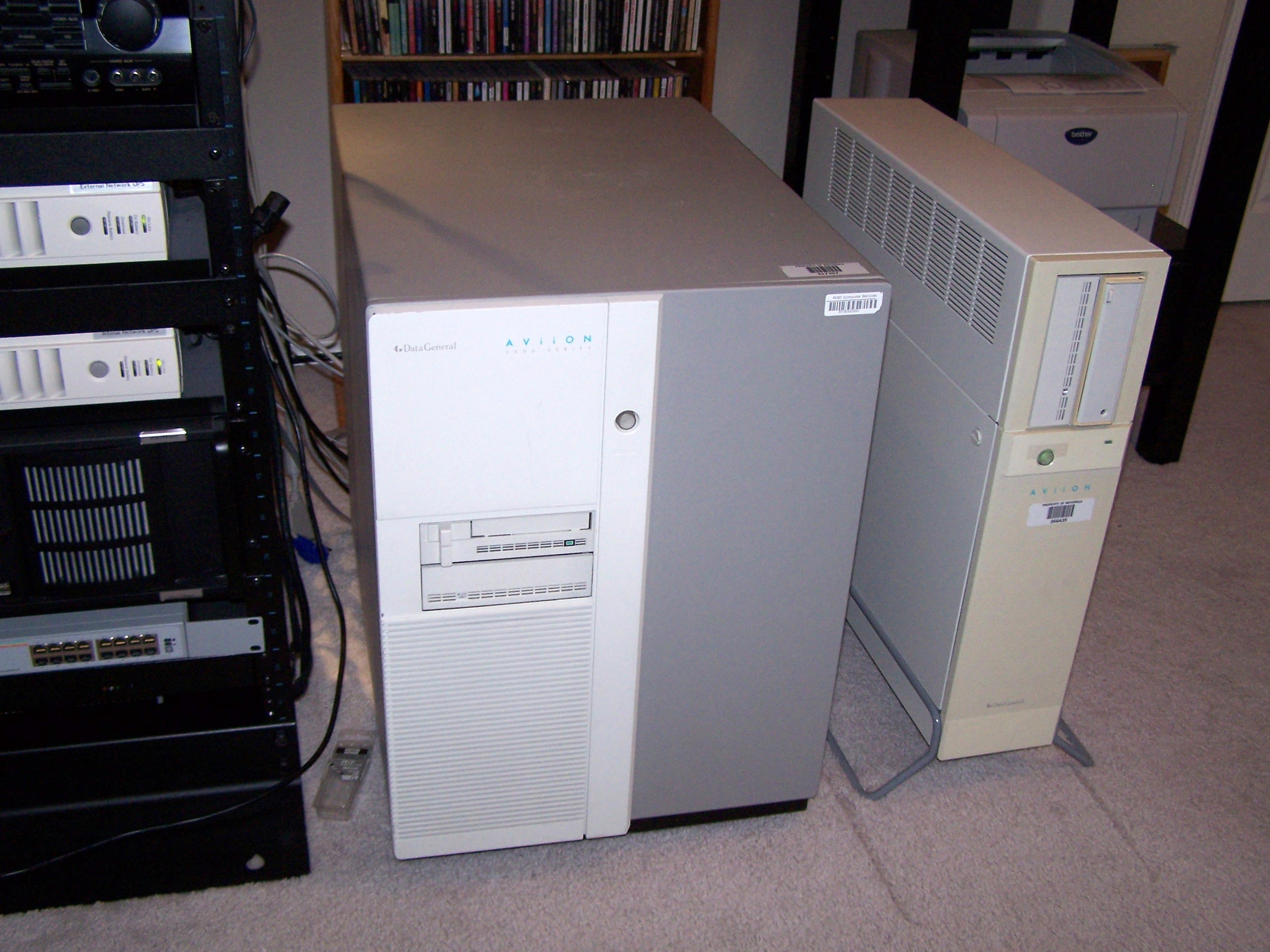 I used these Data General AViiONs professionally during a summer job at Motorola in 1992. I was benchmarking Motorola m88k C compiler optimizations against GCC. When they were decomissioned and sent for recycling a few years later I rescued them from the trash heap and gave them a new life as desktop Unix workstations in my embedded microcontroller group. This gave me and a few like-minded engineers big monitors, decent programmers editors and access to professional grade email, a huge upgrade from the Windows for Workgroups 3.11 garbage we used for 8- and 16-bit MCU development. I maintained the AViiONs alongside our official HP 9000 file server.
Since we already had that file server, I managed to get a property pass for permanent removal of the AV/4000 server. I also managed to finagle a couple AV/530 workstations. I wish I had the foresight to grab one of the low-end "pizza box" desktops too, but it was more important to get the AV/530s.