2003 Mitsubishi Evolution VIII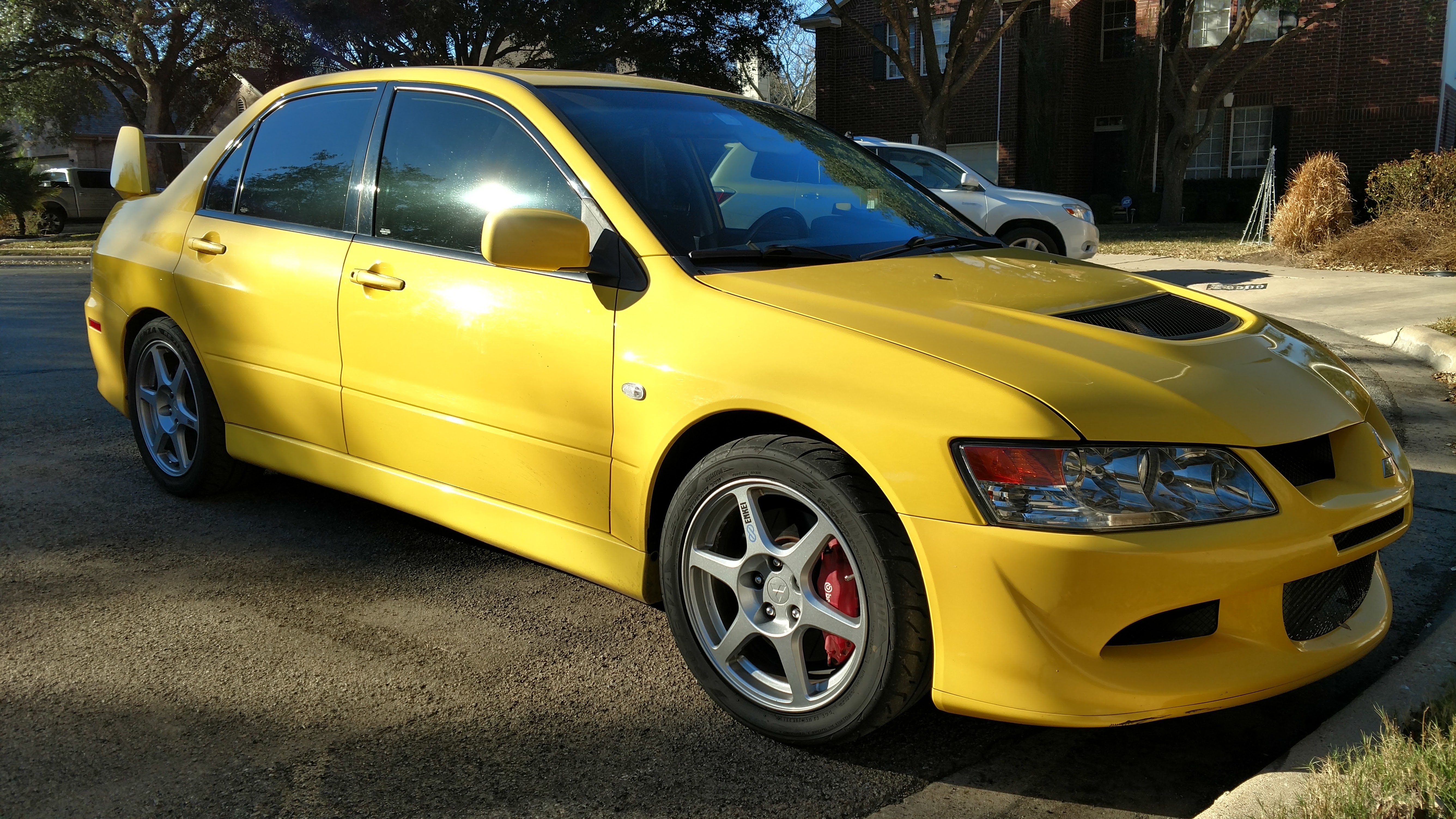 This 2003 Mitsubishi Evolution VIII is, without a doubt, the best sports car I've ever owned regardless of its family car trunk, four doors and ample backseat room. It's so easy to drive fast it makes me look like the race car hero I am not. It's loud — aurally and visually — and fun.
Once upon a time I drove my 928 S4 at Texas World Speedway and I was hooked. I replaced it with a cheaper 944 Turbo S that I was going to turn into my track car and I bought a Honda Insight to be my daily driver. Then we had our first child. (As a result, I haven't spent as much garage-time with this one.) I kept my two two-seaters for a year before admitting to the fact that having only one car that could handle baby duty was impractical. But the timing was perfect with the success of the Subaru WRX and finally! the Evo in the US. I was stoked. So I replaced my two coupes for one four-door. It didn't hurt that the Evo was quicker.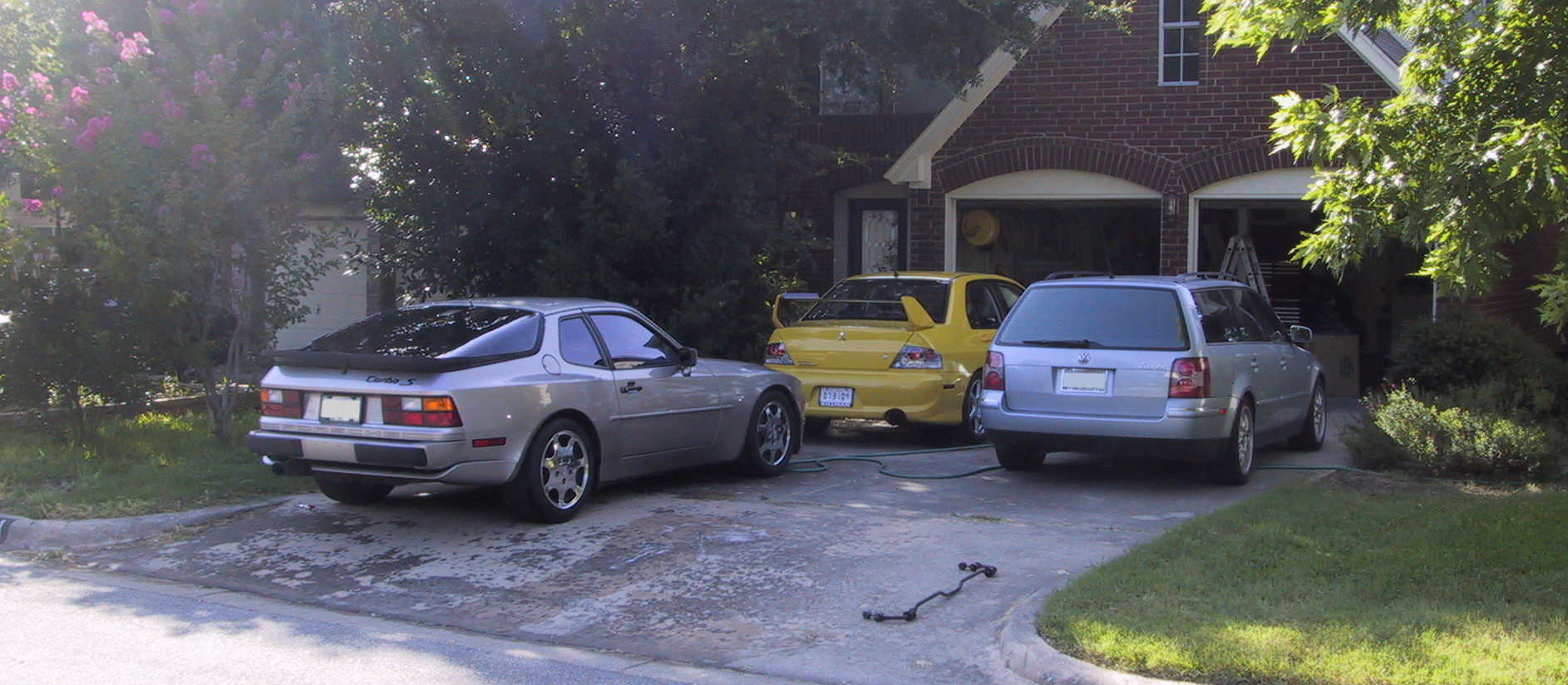 Ever since what I consider my first car, the John Deere-yellow '61 Beetle my Dad had when I was a wee tot, I have wanted a yellow car. With bright paint coming back in vogue, this one was finally my chance. I bought it in 2004 after it sat on the dealer lot for a year. Mitsubishi built way too many that first year so 2003 inventory piled up into 2004. All to my advantage. A buddy of mine picked up the remaining yellow 2003 at the Austin Mitsu dealer. It also had the low wing on the trunk lid and I was sorry to miss it. The other Evo on that lot was red so that was right out, forcing me further afield. The dealer in San Marcos, south of Austin, had two yellow Evos, both with high wings. One had just sold so I got the other. I had all the advantages in the negotiation. Countering some of the sales team's sly tactics, I delayed by calling my buddy with the other yellow Evo. He happened to be riding shotgun while another mutual friend was testing it out on one of our favorite back roads. He confirmed his own great selling price and we yucked it up a bit to kill time. I even got an excellent trade on my Insight. All told, I managed to deal down to $24K before tax and fees for a $32K car that had a mere 349 miles on it. I swore I would never get another deal like it.
I'm confident that if I just had an empty garage bay I would have kept it forever. The on-off aftermarket clutch was not fun in stop-n-go traffic of the daily commute up long, 10% grade hills. And the fuel economy wasn't great with the big injectors, cams and turbo. And the noise noise noise. Granted, I volunteered for those problems, but it was so wonderful when I could open it up that I definitely wanted to keep it for the weekends. Alas…. I hated keeping it outside when the Corvair arrived and so did the paint on the back bumper and the clear coat on the wing. And the Golf is so good it seemed I hardly ever drove it anymore.
And it was my eldest child's favorite car. When I'd hit the throttle for a mild power burst or zip around a corner a bit faster than necessary I could count on squeals from the backseat of, "Yellow car!" It was her first (yellow) car too. She was a too-cool-for-Dad teen by the time I sold it, but I think I broke her heart a little when I did.