David Wolfe's '88 Porsche 928 S4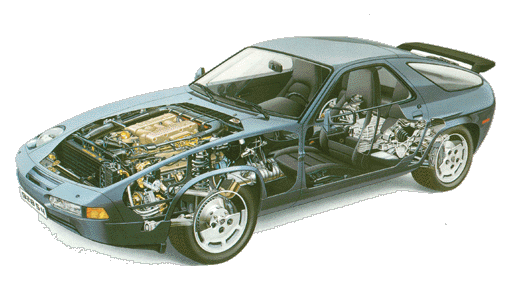 Welcome to my favorite obsession: my 1988 Porsche 928 S4. I've had it for a couple years now and I don't think I could ever part with it. I was hooked many years ago riding in my uncle's second generation 928 automatic. It was a beautiful car with very clean, modern lines. As such, the basic design did not change significantly in its entire 18 years of production. This is the story of how I found my 928.
After six years I finally decided to sell my 928. Not breaking my three for three selling a car to the first person to whom I showed it, the title was signed over 18 July 2002 after a thorough prepurchase inspection the day before. The odometer rolled over to exactly 122,000 when I rolled it into the garage the night before. It's been a great car and I've had a lot of fun with it. I want a track car, this one was too nice and I cannot afford two Porsches.
Features at this site: