Firehawk Hurst Six-Speed Shifter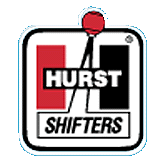 Second best shifter I'd ever experienced until that time. The best was a 5-speed NSX. Third was a Hurst on a '60s three speed.
The Hurst shifter shortens the fore and aft shifter throws. Left to right movement was very short as well. It has a very tight, very precise feel to it. Because of this, most people tended to overshoot third on the first time out and go from second into fifth. I thought it was perfect.